Interviews
The Fussy Librarian's Newswire asks me how Vlad the Impaler became a romantic lead. Read the article HERE.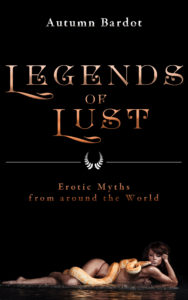 Reviews for Legends of Lust
click links for the full review
Tulsa Book Review: "Autumn Bardot brings that sexual delight to the forefront with Legends of Lust, a collection of short story retellings that inject the passion back into some tales where it has been stripped away over the centuries. And whether it's a cautionary tale or a story of sexual freedom and rebellion, Bardot is sure to let the lasciviousness shine through. Mythology has rarely been this sexy."
Nerdy Girl Express: "In this book she goes through a variety of historical legends and rewrites tales between well known lovers into erotic short stories. Her stories span continents and time periods, but always come back to an amorous connection between two people. Legends of Lust is a mature read full of passion."
I Love Romance Blog: "It is rare to find stories that are an equal mix of romance and erotica, but the author does a great job of blending the two."
Mistress Golightly: "Well written and a wonderful read, one could easily devour the entire compilation in a single zealous sitting…if you can handle it."
Bibi's Book Blog:"What Bardot has done is downright ballsy. And the result is so epic it's been a joy to read."
Literaria: "I enjoyed all of them because each story is beautifully composed, the characters are artfully drawn and every couple retains their uniqueness and sensual spark." 
~~~~~~~~~~~~~~~~~~~~~~~~~~~~~~~~~~~~~~~~~~~~~~~~~~~~~~~~~~~~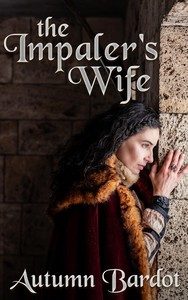 Reviews for The Impaler's Wife
click links for the full review
Kirkus Reviews:  In a unique take on this well-known figure, Bardot depicts Vlad's story through the eyes of his wife, Ilona, a courageous, intelligent young woman whose cousin is the king of Hungary. The narrative chronicles Vlad and Ilona's marriage, a love match that's also politically expedient. Their relationship is full of emotional extremes and constant maneuvering as Ilona struggles to stay in the mercurial prince's good graces and keep his attention, both as a confidante and as a lover. Bardot does an excellent job of portraying Ilona's metamorphosis from a naïve young maiden to a wife who's determined to hold on to her husband even as their evolving relationship chips away at her beliefs, morals, religion, and identity: "I did not tame the beast," she reflects, "far from it. My husband released the beast within me." 
I Love Romance Blog: "As a reader, I was yanked into the tale from page one, equal parts mystified throughout, and by turns horrified yet unusually resigned to the circumstances. This book may test your faith in…well, everything you think you know. Bardot has an uncanny ability to make one of the most vilified historical figures utterly human. Or is he far more than that?"
Historical, sensual, intriguing and magical, The Impaler's Wife brings the story of Vlad the Impaler to life. From the very beginning, the poetic text brimming with mystery intrigued me. With alternating points of view between Ilona and Vlad, Vlad's upbringing and childhood sacrifices lay context for the horrors he committed as an adult. 
******************************
I have a Youtube channel!
I am sooo loving the LEGENDS OF LUST book trailer by Cleis Press.
My producer/directer/screenwriter friend made this one.